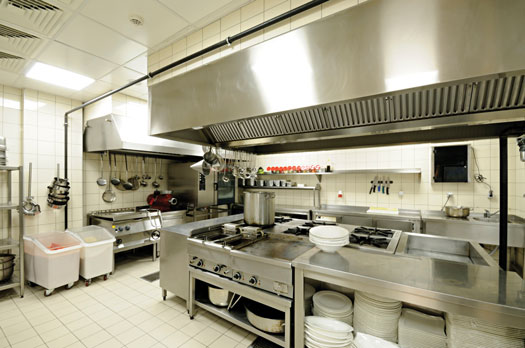 For timely, expert service on your heating and A/C system, or a comprehensive energy-saving equipment replacement, Applied Mechanical Resources can get your business or commercial building running at peak efficiency. Our commercial HVAC service in Virginia Beach, VA, delivers fast service and smart solutions at prices that make sense.
Service & Repair
Our top technicians come prepared to handle your commercial HVAC repair in Virginia Beach, VA. When you need service, make sure to call us sooner rather than later. If we catch the problem early, we can prevent more costly repairs, system breakdowns, and correct any safety issues. We also recommend that you have your HVAC system inspected and cleaned annually to help prevent problems with your system.
Complete System Installation
We specialize in making you comfortable, and understand how to meet your specific needs. When you need a new heating and A/C system, Applied Mechanical Resources' consultants will assess your business or building and make recommendations that fit your exact situation and budget. We have extensive experience designing for new buildings from the ground up and retrofitting older buildings with new systems. When it comes to commercial HVAC installation in Virginia Beach, VA, we nail down the details, anticipate challenges, and get the job done right on schedule to keep downtime low and indoor comfort high.
Maintenance
You heating and air conditioning systems will last longer and cost less to operate with regular, routine service. As leaders in commercial HVAC maintenance in Virginia Beach, VA, we can create a custom preventive maintenance plan to meet your business or building's specific needs. This planned heating and A/C maintenance service provides complete assurance that your equipment is operating at peak performance and energy efficiency. Plus, the agreement comes with priority scheduling when you need a service call and special discounts on repairs. Considering all that's at stake for your business or commercial property, getting the year-round comfort that comes with a preventive maintenance plan from Applied Mechanical Resources is one of the best investments you'll ever make.
Fielding the top team of technicians in the tidewater area of Virginia Beach, VA, we provide the solutions you need to keep your building in business and your business on budget. Count on Applied Mechanical Resources to provide commercial service solutions that add value to every dollar.
To schedule service or request a free estimate, call (757) 495-6676.